When you are in a job search, LinkedIn is your best friend.  But it can be so difficult to remember who you have reached out to, spoken with or messaged.  And who wants to have a second tracking system like a notebook or excel file when you can view everything right on LinkedIn?
Dux-Soup is a browser extension for LinkedIn that makes it easy for you to keep notes about everyone you have contacted and make searchable tags. (Even 2nd or 3rd degree connections.)  The FREE version will work perfectly for a job search.
TAGS: Make your tags with a single word only.  With the free account you can have up to 100 tags.  If you want to remove a tag just click the x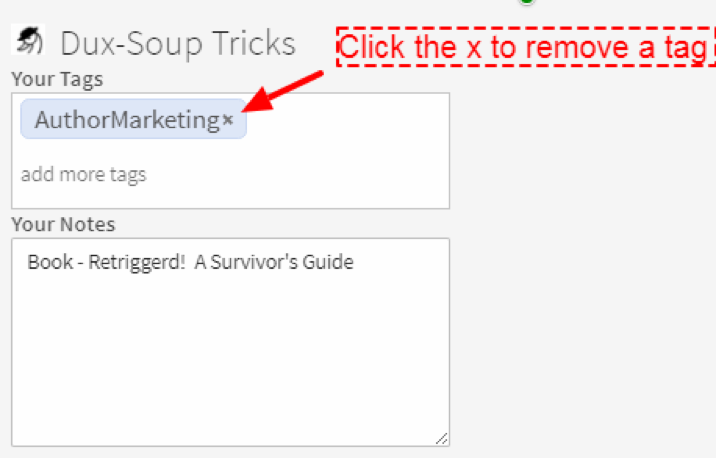 You can also search tags later on.
To make notes or modify any existing notes, click Your Notes field, make your notes and then hit Save. Sample notes include. "Sent Resume for Marketing Director Job", "Likes the Senators" etc.
You can download Dux-Soup from the Google Chrome store.
Remember… to use Dux-Soup you must be using the Chrome browser, download the Dux-Soup Plugin and allow Dux-Soup to access your LinkedIn Account.
I've created a FREE webinar that will show you LinkedIn Profile Secrets to Land Your Dream Job. You can sign up for this free webinar here.
Here's to your success!
Shanna Landolt